The Ultimate Guide to House Sitting Jobs: Part 5 | Finishing Up, Helpful Reviews, and Lessons Learned
House Sitting: It's not done until it's done. In other words, you've completed a house sitting job and taken great care of the home and pets, but there's still a bit more to do. Turning the home and pets back over to the homeowner, submitting reviews, and saying goodbye are still ahead of you. Read on for our tips on wrapping everything up, including leaving a great last impression and receiving and submitting helpful house sitting reviews.
Our goal is to have this article be the ultimate house sitting guide and in it we'll share our secrets, including how to house sit for beginners, the not so glamorous side of house sitting jobs, and how to score the best house sitting jobs among high competition! To fit in so much information we've made it a multi-part series, so don't miss any of it!
Disclosure: We may receive a commission for links on our blog. You don't have to use our links, but we're very appreciative when you do. Thanks again for your support, we hope you find our posts and information helpful! Lean more.
London, San Francisco, Paris, New York City, Athens and more?! Trusted Housesitters has allowed us to travel the world on a budget, but more importantly given us an opportunity to make new friends and have cute and cuddly companions along the way. Sign up and start your next great adventure!
Finishing Up Your House Sitting Job
You've cared for their pets and home, followed through on expectations and commitments, and enjoyed the city you're visiting. And, it may seem like the work is done now that your house sitting job is nearing its end. However, there are still a few things to consider and to do to ensure a smooth turn over to the homeowners, including submitting reviews and reviewing 'lessons learned' to help improve your next house sitting experience.
Cleaning Tips
The last thing anyone wants when coming home, especially after a long day of travel, is to arrive to a messy or dirty home. In our experience, homeowners will appreciate you even more if they arrive to an extremely well cared for and clean home.
Here are a few tips we've picked up along the way:
Clean As You Go
The cleaner you keep things day-to-day, the less deep cleaning will be necessary at the end of the house sit.
We generally allocate the day before the homeowners return for thorough and deep cleaning. But because we pick up after ourselves and do cleaning throughout the house sit, our final clean isn't too bad.
Make Cleaning Easier
The less you use, the less you'll dirty and therefore the less you'll need to deep-clean.
Whether we're house sitting in a large home or a small apartment, we attempt to limit our footprint in the home. For example, we only use one restroom, we share a workspace, and we limit our use of dishes and cookware. Since we're minimalists and travel light, this isn't a sacrifice or inconvenience for us, it's simply how we live.
Limiting our foot print translates to us using only a small area of the home, leaving the rest un-touched.
Clean It All
Keep in mind, that even though you may not have used a space in the home, you should still wipe down everything. The reason being that dust, pet hair, and grime accumulate over time. So while a deep cleaning is unnecessary, be sure to dust, sweep, and vacuum the entire space.
Everything In Its Place
While a homeowner probably doesn't mind if things get moved around (within reason of course), there's nothing like the feeling of coming home to a space that's organized just like you like it. On the other hand, the space will be yours for the duration of the sit and you should feel comfortable. The simple solution is to put things back where you found them!
On day one of your house sitting job it's easy to think you'll remember where that stool, lamp, or cooking pot goes. However, take our word for it. After a few days, you're likely to forget. So, in our opinion it's worth the extra step of taking pictures of where things belong if we use and/or move them.
If you're wondering how to travel internationally, or simply vacation nearby and not spend a fortune on airfare or hotels, then we'd like to welcome you to the world of 'travel hacking'. See what credit cards we carry, and how we take full advantage of the points and miles we've earned.
Leave a Few 'Wow' Spaces
We like to leave a few spaces, ones that a homeowner frequently uses, cleaner than when we arrived. For us, this means we leave a sparkling clean restroom, stove, and refrigerator. This is definitely going above and beyond a homeowners expectations.
Pet Cleanup
Usually homeowners leave us a clean litter box and a yard free of dog waste, so we do the same for them.
Empty the Trash
As we do with pet waste, we also empty all the trash cans in the home and take out all recycling. It's a small touch, but we think empty waste bins leave a good impression by showing we took a bit of extra effort turning their home back over to the homeowners.
Make this step a bit easier on yourself by emptying all the trashcans at the beginning of your house sitting job and then use only a couple receptacles for trash the rest of the time.
Final Touches
Make the experience of choosing you as their house sitter even better for the homeowner by providing a few special final touches.
Here are a few ideas to get you started:
Leave a handwritten thank you note and/or card.

Leave a few food staples for their return.

Prepare a meal for their return.

Pick them up from the airport.

Do light handy work around the home.

Leave a framed picture of their pets.

Make a gift for the homeowner.

Leave a new toy or accessory for their pet.
Turning Over the Home and Pets
Our goal is to be able to welcome homeowners in person upon their arrival home. This allows for a seamless hand-off of their home, pets, and responsibilities back to them. They can ask us any outstanding questions and we get a chance to talk more with them and hear about their travels and see their pictures.
There are times when welcoming them in person doesn't work out for one reason or another. In these cases, it's very important to communicate about wrap-up responsibilities with the homeowner beforehand. This ensures that you know what to do before you leave and they know what they still need to do when they arrive home.
Generally speaking, unless otherwise agreed to, we do the following before we leave a house sitting job:
Feed the pets. We also leave a bit of extra food and water in case the homeowners' arrival is unexpectedly delayed.

When caring for dogs, we're sure to walk them and give them restroom breaks before leaving.

We give extra care, love, and play to both say goodbye to pets and also to ease the few hours alone after we leave and homeowners arrive.

We complete all household responsibilities we reasonably can (like taking out the trash and collecting mail) so homeowners don't have to.

We leave a note letting them know everything we did and the status of responsibilities.

In addition to a hand written note left for them, we send pictures and a message to the homeowners when we leave.
After Your House Sitting Job Ends
It may seem like everything is done and your duties are complete now that the you've turned everything back over to the homeowner. However, we wouldn't consider everything complete quite yet. Be sure to keep in mind the following points to make sure you have a good wrap up of the house sit.
Communication
Final Updates
Now that the house sit is complete, most communication has come to a close. However, we still like to let the homeowner know we arrived to our next location safely. We also like to keep the lines of communication open, so that the homeowners can let us know everything is well on their end and ask any questions if something arises.
Staying in Touch
Not every homeowner becomes a lifelong friend, but we consider ourselves incredibly fortunate to have stayed in communication and remained friends with homeowners all over the world (Zurich, Oslo, Paris, Colorado, Portland, Surrey, Kingston, Atlanta, and many more!). By keeping in communication, not only do we maintain a friendship but we also get offered future house sitting opportunities and love the chance to go back and spend time with pets we inevitably bonded with.
Using and Posting Pictures
If you plan on posting any images of your house sitting job, including the home and pets anywhere online, like a public forum, social media, blog, etc. be sure to ask for permission to do so beforehand. Since we post house sitting images on our website, we get written consent and keep it on file just in case.
Leaving a Helpful Review
It's important for homeowners to get a review from you about your experience house sitting for them. This assists them in finding a house sitter the next time they're away from home.
From a house sitters perspective, reviews from previous sitters also help potential house sitters evaluate the opportunity and decide if it's a good fit for them.
Additionally, we consider house sitting a community and we want to do our part to continue to strengthen and improve it. So, we do our best to leave a review that includes as much helpful information for the next potential house sitter as we can.
Tip: We focus on the positive experiences of all our house sitting jobs, not only in our reviews, but in our day-to-day. By focusing on the positive we always have a better and more enjoyable experience. If we instead honed in on the negatives and less than ideal stuff, we'd probably not love house sitting as much as we do. And in reality, we try to apply this attitude to everything in life.
Here are a few things we try to include in our reviews to make them thorough and helpful:
Our experience overall with the location, home, homeowners, and pets.

Specifics on the pets. This includes their personality, likes, and dislikes.

Specifics on the location of the home. We're careful not to give the exact location, but we like to include the distances to local grocery stores, public transportation stops, and significant attractions. Additionally, since we like to walk a lot, we also tend to include the walkability of the neighborhood.

Speed of the internet. This is particularly helpful for digital nomads that house sit and work remotely.

We try to include important details that the homeowner may not have thought to include in their listing.
Tip: We're factual, respectful, and positive in our review. In our opinion this is simply common courtesy. Just as we hope a homeowner would discuss a negative experience with us before leaving it in a review, we do the same with homeowners.
Our tool box is full of resources! From travel hacking to house sitting, digital nomad jobs to privacy and security, financially independent retire early (FI/RE) to entertainment, plus travel hacking (credit cards, miles, points, and rewards), and much much more…
Asking for a Review
Don't be shy about asking for a positive review (if you deserve it of course!).
Just like you, homeowners are busy and settling in to their normal routine. Therefore, don't be surprised if you need to gently and kindly remind them for a review. We appreciate that our go-to house sitting website, Trusted House Sitters, gives us the useful option to send a request for a review through the website interface.
Additionally, we try to leave a review for the homeowners as soon as possible. Doing this in and of itself is a reminder to the homeowner to reciprocate.
Just as we leave a thorough and detailed review for the homeowner, we appreciate the same in return. For example, the next time we're applying for a house sit with a rescue dog, a shy cat, a large dog, or simply a homeowner that's new to house sitting, having similar and specific examples in our reviews from previous house sits really helps!
Our experience has been that when we leave a well thought out review with specific examples for a homeowner, we're more likely to get the same in return. We presume that we're setting the example and expectation of a high quality review. But assumptions aside, it never hurts to communicate the importance of a thorough review with a homeowner. More often than not, we find they completely understand.
Reviewing 'Lessons Learned'
Once you've completed a house sit, it's a good idea to do a 'Lessons Learned' session. This means going over everything; what went well, what didn't go well, and how it can be improved next time.
Doing this after each house sitting job, especially in the beginning, has greatly improved all aspects of our house sitting experience. We now have a better idea of the type of house sitting jobs that work well for us, what questions to ask throughout the process, what red flags to look out for, and ways to make each house sitting experience better (for both us and the homeowner!).
Because we're a couple, doing a 'Lessons Learned' session together ensures that we're on the same page. For example, here are a few things we've learned over time:
Lifestyle Differences
Don't assume that everyone leads the same type of life you do. In other words, not everyone has a microwave, a television, or even chairs. We've learned to ask ahead of time about what amenities we can expect (if it's not in the listing's pictures), and in particular about ones that are important to us, like a place we can work side-by-side.
Ask About Their Pet's Personality
Every pet has their own personality! Some like to cuddle, some like to play. Others are curious, mischievous, or very independent!
We've found that asking a homeowner their pets personalities ahead of time helps us take better care of them.
For example, knowing how a dog will behave around kids and other dogs or how a cat will react to being picked up are good things to know before you commit to the sit.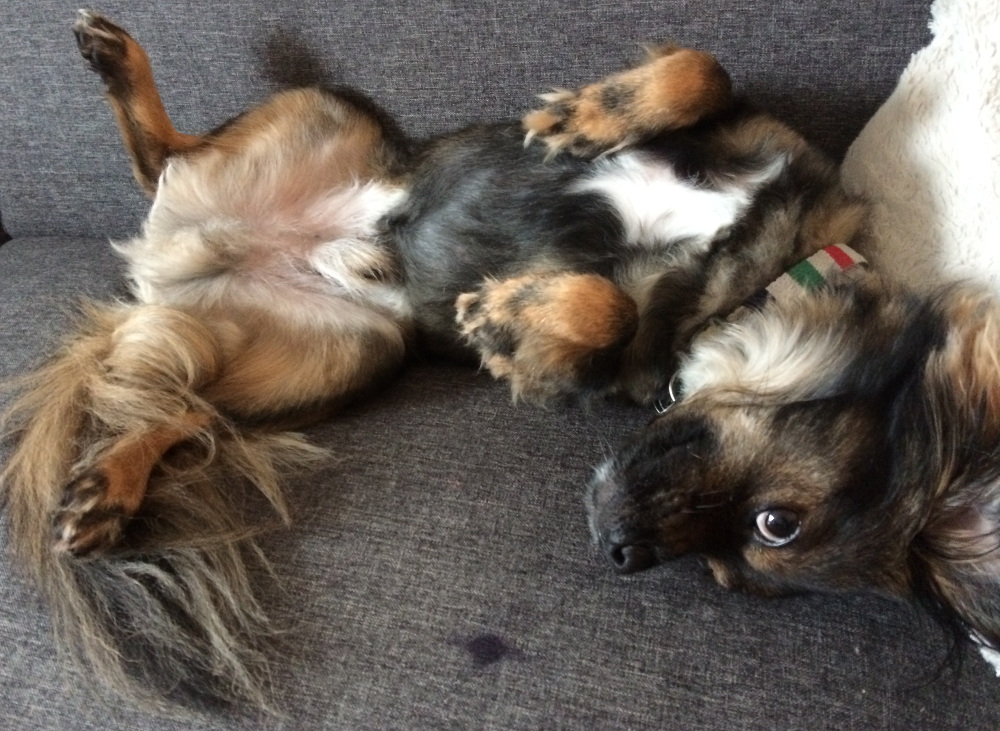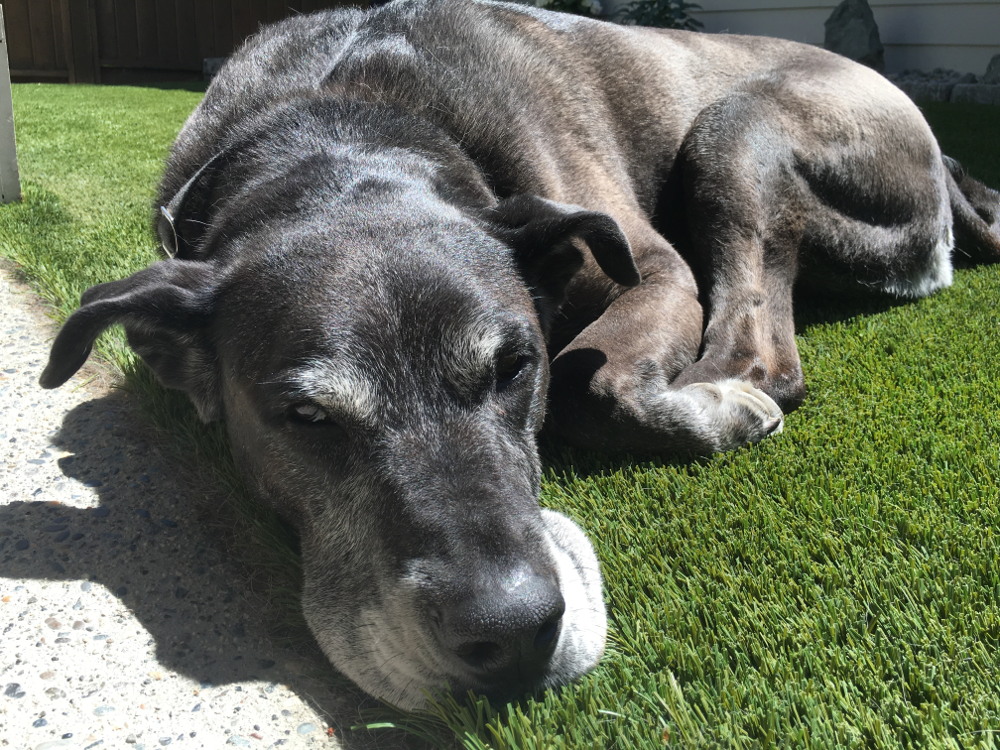 Ask for More Pictures If Needed
A picture is worth a thousand words and in this case they'll give you a peek into where you're going to be calling home for a few days, a few weeks, or longer.
Location
Generally, our preference is to house sit in locations that are central and/or near public transportation. If a location isn't walkable or near amenities (i.e. grocery stores, sightseeing, etc.), it's probably not right for us.
Internet
It took one house sit with a poor internet connection for us to realize that what some may call a 'reliable and high-speed' internet connection we may not. Being digital nomads that work remotely our internet needs can be quite different from someone who leisurely surfs the internet.
Don't miss our Ultimate Gear and Packing Lists! Whether you're traveling long-term or going on a short vacation, we'll show you how to travel with a single carry-on. We share our packing lists (his and hers!), packing tips, and our favorite gear. Plus, we discuss what we don't carry and why!
Final Thoughts
The end of a house sit comes with its own set of responsibilities. It's time to clean, say goodbye, and prepare for future opportunities.
As full time house sitters, we're incredibly grateful for every single house sit we've had and we look forward to a future of many more wonderful experiences.